MBBS Course Details – Top Medical Colleges, Eligibility, Exam, Career 2022
Are you dreaming of becoming a doctor? Well! Here comes an undergraduate course for aspirants who want to fulfill their aim by getting an MBBS (bachelor of medicine and bachelor of surgery) degree that is known as a professional degree in Medical science. It is an executive medical degree with a duration of 5 years.
MBBS is the gateway to your dream profession. The first two advanced professional medical degrees are bachelor of medicine and bachelor of surgery that is probably one of the topmost degrees in the world. MBBS is a professional degree, after completing the course, the student achieves the title of a medical professional. This is one of the most extended studies that require a huge amount of patience and ability.
Achieving an MBBS degree or being just a medical professional is a brave and humble occupation that requires a high level of skills. This course allows the learners to develop their inner skills and in-depth understanding of the interest in a specific area. MBBS is a professional degree in the medical and surgical field that is awarded by various colleges and universities. Bachelor of surgery and bachelor of medicine are two different types of degrees that are presented together as a practice. The huge amount of time that MBBS degree includes internship means practice and the next degree is of five to six years.
Here, for this course candidates need to study at the 10+2 level for physics, chemistry, biology, and English that are eligible to apply for this program.  Candidates who want to pursue their goal as Physicians, for them MBBS is a graduate degree on the other hand Bachelor of Medicine and Bachelor of Surgery is the other professional degree for candidates who want to pursue their career in medicine and science.
TOP MBBS EXAM
There are various colleges and universities that conduct exams for bachelor of medicine and bachelor of surgery. Therefore, the selection of this degree is based on the grand total of the marks in your school plus the entrance exam of MBBS. Basically, there is only one exam that you need to give for achieving this MBBS degree and that is NEET.
National Eligibility-Cum- Entrance Exam

:
NEET-UG (National Eligibility-Cum-Entrance Exam is for Undergraduate Courses) is the criteria for enrollment to the MBBS degree. It is a common exam for all Indian entry-level foundations for admissions among all medical universities and colleges all around the globe. Each and every candidate who wants to get into MBBS has to go through the NEET exam and achieve it to pursue their career in MBBS.
In the below section you can browse medical colleges that are accepting NEET by eliminating the AIIMS exams:
CMC Vellore

KMC Manipal

KMC Mangalore

MS

Rmaiah

 Medical

 

College, Bangalore

St. Johns Medical College Bangalore

AFMC Pune

KPC Medical College and Hospital, Jadavpur 

Maulana Azad Medical College, New Delhi

HIMSR, New Delhi

IMS BHU
MBBS ELIGIBILITY CRITERIA

:
The candidates must meet the eligibility criteria of bachelor of medicine and bachelor of surgery and so the aspirants should be aware of basic needs or requirements for continuing the bachelor degree in medicine and bachelor degree in surgery. 
Above are some basic and important eligibility requirements that every candidate must know and follow:
General candidates must score at least 50 percent marks as the minimum marks criteria may differ in intermediate tests.

To register in the MBBS program minimum age requirement is 17 years.

If the applicants need to get admission in their dream college or best university they have to pass the entrance examination.

Candidates must have done mandatory subjects like physics, chemistry, and biology in 10+2 grade.

To the reserved category minimum percentage for eligibility is 40%.

There is a maximum age restriction for applying to the MBBS program and the age is 25 years.
SPECIALIZATIONS IN MBBS

:
The only motive of the medical universities and colleges is to provide all students a modern growth-driven education through its high-level degree programs. According to the world's current scenario bachelor of medicine and bachelor of surgery, students allow the graduates to practice their skills for better development and for market criteria. There is generally a high level of demand in the medical industry for practitioners but also fewer employment opportunities in the market as there are several doctors who are much better than this. Obtaining a bachelor of medicine and bachelor of surgery degree recommends various students to achieve their goals in the healthcare industry. For example below are some industries that will help students to choose for achieving the target:
Ophthalmology

Orthopedics

General medicine

Anesthesiologist

Pediatrics

General surgery

Dermatology

ENT (Ear, nose, and throat)
TOP 10 MBBS COLLEGES IN INDIA
| | | |
| --- | --- | --- |
| COLLEGE/INSTITUTES  |   CITY  |   STATE  |
| Seth GS Medical college  |  Mumbai  |  Maharashtra |
| GMERS Medical College  |  Ahmedabad |  Gujarat |
| Calcutta National Medical College |  Kolkata  |  West Bengal |
| St. John's Medical College  |  Banglore |  Karnataka |
| Mahatma Gandhi Medical College |  Jaipur |  Rajasthan |
| Osmania Medical College  |  Hyderabad |  Telangana |
| Indira Gandhi Institute of Medical and Sciences |  Patna |  Bihar |
| Madras Medical College  |  Chennai |  Tamil Nadu |
| AIIMS Medical College |  Bhopal |  Madhya Pradesh |
| UCMS Medical College |  New Delhi |  India |
Career Goals in MBBS
MBBS students are highly focused on this healthcare industry, and thus jobs in both government and private sectors. There are other jobs also that are available in this industry and the jobs are also available in biomedical companies that students will love to follow as a passion or a career goal thing for example Laboratories, emergency rooms, community health centers, private practice. MBBS is a medical degree where most of the aspirants like to pursue their further master's degree in this area that is known as a physician and this degree also has its own enable graduates to prescribe drugs. With the commercialization and development of the healthcare industry, there are also a number of choices available for the MBBS student's field. 
Below we can also give you names of several major recruitment agencies for MBBS candidates and that is:
Apollo Munich Health Industry Co. ltd

Medanta Hospitals

Sun pharmaceuticals industries Ltd.

Fortis Healthcare Ltd

Cipla Ltd. These are the recruitment which is available with positions like cardiologist and anesthetist.
Why choose MBBS as a profession?
This career not only serves society but also it gives you respect.

The financial gains are not comparable in this profession to some other professions

People have an aim in their lives and that is basically stability and satisfaction and this field of MBBS is a preferred way to achieve this.

The profession will help you in gaining knowledge and will create competence for the future in medicine and surgery for a common good.

The profession can introduce to the whole world of possibilities and opportunities.

Choosing an MBBS field you can be a doctor but apart from this, you can also approach a career for medical research or medical scientist.

You can choose various options in this profession like consulting related to healthcare programs.

You can also have a continuous path for this and can always have constant development and growth.
Advantages of MBBS:
Highly competitive exam.

Ranks are based on giving the NEET exam.

Lakhs of students appear in just one NEET examination

To get admission to prestigious medical colleges in India or abroad many students take a leave from the academic year.

Successful completion and achieving an MBBS degree offer you the best opportunities in the healthcare sector.

After completing the MBBS program candidates can apply for MS, MD, or DNB. 

In this field, students can opt for various

MBBS career opportunities

such as a general surgeon, endocrinologist, pathologist or neurologist, etc.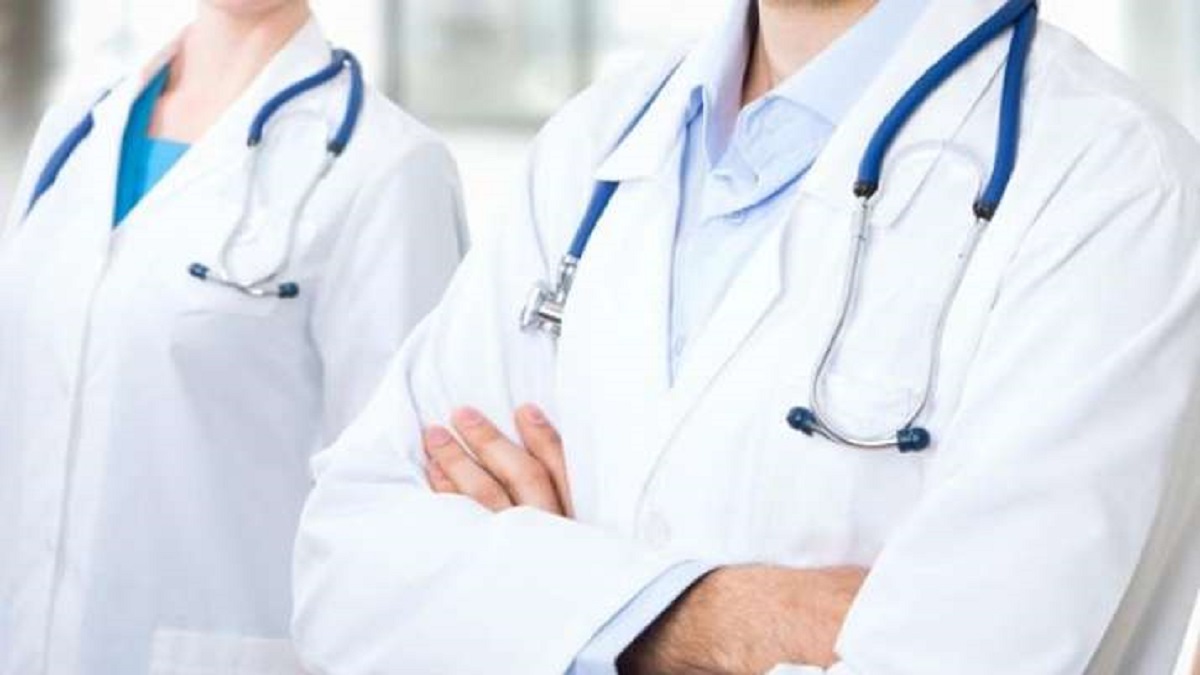 Future Job Goals in MBBS
Medical officers are doctors who are mainly in charge of clinics, who play a supervising and important role in inpatient treatments and obey the duty of other medical professionals.
Several patients get operated by them to recover their health issues for example recovering injury problems of depression.  Below are some of the future job goals you can achieve by getting the jobs after you choose the MBBS sector and get accomplished very well.
Medical surgeon:

It conducts the surgery and provides continuous medicare care. They work to make sure collaboration and contribution and maintain leadership as their surgical team. Patients get operated by them to enhance and recover their health.

General Physician:

After achieving the MBBS degree students can pursue their interest in physician and can begin it as a career goal. Physicians treat diseases in the early stage. General physicians are educated physicians who provide surgeries of nonsurgical medical attention to elderly patients.

Pediatrician: It refers to a medical practitioner that takes charge of treating kids with their diagnosis and tests their overall development and growth. Pediatrician performs regular tests on babies and young children.


Dieticians:

They encourage wellness in patients or the public at large and develop a balanced nutrition plan for them plus focus on providing knowledge on nutrition and health and therefore helping people to stay healthy.  In addition, they modify diet plans to help maintain conditions like allergies and intolerances to food.